Haven't decided what to make for 4th of July yet? Here are some great SIBO friendly recipes that make the holiday feel safe and fun!
Drinks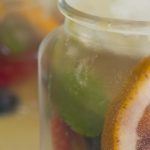 Summer Punch is refreshing and will keep you hydrated during the day's festivities.
If you're feeling up to a Cocktail, here's one that uses honey simple syrup and any type of your preferred alcohol. Make sure to use clover honey (or other recommended honey types from Dr. Siebecker's SIBO Specific Food Guide) to keep it low FODMAP. Other types have excess fructose – which is fine if you don't have fructose malabsorption.
Lavender Lemonade gives an old favorite a new twist.
Main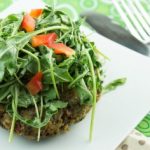 How can it be the 4th without Burgers?! The secret ingredient in these hamburgers is liver, a nutrient dense high protein food. This recipe also includes sun-dried tomatoes. 2 sundried tomatoes are low FODMAPs but higher amounts contain excess fructose. Use the amount that's right for you or leave the sun dried tomatoes out of the recipe and top the burger with fresh tomatoes.
Let your BBQ Shrimp marinate on 4th of July morning and they'll be ready for the BBQ within two hours!
Why not venture away from the BBQ and make an easy, make-in-advance crock pot recipe like these Carnitas Tacos?
Sides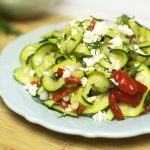 Fruit Salad with Cilantro Lime Dressing The dressing in this salad kicks it up a notch!
This colorful Mediterranean Zucchini Salad won't wilt like a regular green salad and the zucchini noodles are fun to make.
If you're in a rush, buy some cut up veggies and throw together this delicious Probiotic Ranch Dressing. Or buy some hard aged cheese, grapes and make these quick, savory Herb Crackers.
Desserts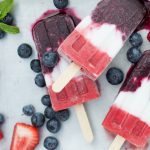 What's not to love about Red, White & Blue Popsicles?
Strawberry Shortcake Cupcakes look beautiful and delicious!
Everyone will be asking for the recipe Pecan Blondies. If you do well with a little dark chocolate you can melt & drizzle some over the top.