Our Team

Our Doctors
Crane Holmes, ND
Read the IBS article in which Dr. Crane is featured. 
Dr. Crane Holmes is available at the NUNM SIBO Center at the Lair Hill Clinic on Tuesdays from 8 a.m. to 12 p.m.
Dr. Holmes is a licensed naturopathic physician who strives to provide high-quality, compassionate and individualized care. His goal is to discover the underlying causes of system imbalances whether physical or emotional.
He completed two years of medical residency under Dr. Steven Sandberg-Lewis and NUNM Health Centers focusing on gastroenterology and primary care. His clinical internships included rotations with medical professionals in both the naturopathic and conventional medical fields allowing him to confidently integrate the modalities of nutrition, botanical medicine, homeopathy, nature cure, and pharmaceuticals into achieving optimal wellness.
Dr. Holmes primary goal is to help patients uncover the cause of their health concerns. During a 90-minute new patient intake or 60-minute return visit, he will explore current health conditions and medical history to ensure that patients feel heard. Working in conjunction with patients, Dr. Holmes creates a thoughtful, individualized treatment plan to support patients in taking the necessary steps to regain health and prevent disease.
From a large Italian/Irish family in Scranton, PA, he appreciates time spent in the kitchen with his grandmother, who instilled the philosophy of using food as medicine. Laughter, vulnerability and self-compassion are values he hopes to impart to his patients. Prior to receiving his doctorate from The National University of Natural Medicine, Dr. Holmes completed his bachelor's at Temple University in Philadelphia, PA.
He continues to collaborate with NUNM as an adjunct professor teaching dermatology, minor surgery and gastroenterology. He is also currently involved in a 2-year homeopathy intensive with the New England School of Homeopathy. When he is not in clinic, Dr. Holmes can be found fly fishing, hiking, traveling, gardening and spending time with friends. He is also an avid Portland Timbers fan and hopes to improve his musical abilities.
Dr. Holmes' Areas of Focus
Gastrointestinal Medicine: Treatment for SIBO, Autoimmune disorders such as Crohn's, ulcerative colitis, and Celiac disease, IBS and complaints of chronic abdominal pain, constipation or diarrhea.
Holistic Primary Care: Annual labs to manage blood sugar and blood pressure, as well as improve sleep, stress and breathing difficulties.
Men's Health: Management of prostate symptoms, blood pressure, blood sugar and cholesterol. Weight management support and dietary recommendations including insight on meal prep and cooking techniques.
Steven Sandberg-Lewis, ND
Dr. Steven Sandberg-Lewis contributes his expertise to the NUNM SIBO Center as both a writer and educator. He has been a practicing naturopathic physician since his graduation from National College of Naturopathic Medicine (now NUNM) in 1978. He has been a professor at NUNM since 1985, teaching a variety of courses but primarily focusing on gastroenterology and GI physical medicine. His clinic rotations are particularly popular among NUNM doctoral students and provide a unique clinical training experience. In addition to supervising clinical rotations, he also maintains a private practice at Hive Mind Medicine in Portland, Oregon (info@hivemindmedicine.org, 503-224-0443).
Within gastroenterology, he has special interest and expertise in irritable bowel syndrome (including post-infectious IBS), small intestine bacterial overgrowth (SIBO), inflammatory bowel disease (including microscopic colitis), hiatal hernia, gastroesophageal and bile reflux (GERD), biliary dyskinesia, the sterolbiome and chronic states of nausea and vomiting.
Many of the patients referred to Dr. Sandberg-Lewis have digestive conditions that have defied diagnosis and effective resolution. Often these patients desire naturopathic treatment options in lieu of the courses of treatments they have previously undergone. He understands diseases of the gastrointestinal tract, can assess function and often finds successful treatments to regain a balance in the digestive system.
He is a popular international lecturer at functional medicine seminars; presents webinars; writes articles including the "Functional Gastroenterology Bolus" in the Townsend Letter; and is frequently interviewed on issues of digestive health and disease. Dr. Sandberg-Lewis is the author of the medical textbook Functional Gastroenterology: Assessing and Addressing the Causes of Functional Digestive Disorders, Second Edition, 2017. In 2010 he co-founded the SIBO Center at NUNM, which is one of only four centers in the U.S. for small intestine bacterial overgrowth diagnosis, treatment, education and research. In 2014 he was named one of the "Top Docs" in Portland Monthly magazine's yearly healthcare issue, and in 2015 was inducted into the OANP/NUNM Hall of Fame. Dr. Sandberg-Lewis lives in Portland with his wife, Kayle. His interests include mandolin, guitar and voice; cross country skiing; writing and lecturing.
Dr. Sandberg-Lewis' Areas of Focus
Gastro-intestinal conditions, including irritable bowel syndrome (IBS), small intestine bacterial overgrowth (SIBO), inflammatory bowel disease (IBD – including microscopic colitis), gastroesophageal and bile reflux (GERD), biliary dyskinesia, and chronic nausea
Chronic sinusitis and infections
Clearing of unresolved emotional states
Physical manipulation and soft tissue techniques – including structural integration and visceral manipulation
Our Staff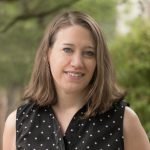 Dr. Brooke Linn, PhD is the Director of health center programs for NUNM. Dr. Linn oversees all programs within the health centers structure, including the SIBO Center and Community Health Centers programs, grants, partnerships and initiatives. Dr. Linn also serves on the Board of Directors and executive committee for the Coalition of Community Health Clinics. Dr. Linn has spent the past 15 years working in naturopathic, psychotherapy and integrative wellness centers. Dr. Linn holds multiple degrees including a doctoral degree in Organizational Systems, a Master's degree in Human Science and a Bachelors degree in Psychology with additional graduate certificates in Substance Abuse Counseling and Person-Centered Expressive Arts Therapy. As a personal believer in the power of wholistic and integrative medicine, Dr. Linn focuses her work on health systems design and making whole health care available to vulnerable and other safety net populations through programs, partners and services. In her spare time Dr. Linn enjoys spending time with her family, camping, traveling, and making art.
---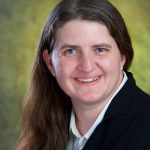 Audra Lee has more than 15 years of lab and research experience. She holds two master's degrees, one in Biology and the other in Professional Mental Health Counseling. Audra is proficient in all areas of operations of the SIBO lab including analyzing and interpreting SIBO tests, issuing test results, quality control, and customer service. In her private practice, Audra T. Lee Integrative Counseling, one of Audra's areas of special interest is the effect of adverse childhood experiences, stress and trauma on the adult development of health challenges, including IBS and SIBO. She uses a holistic approach in psychotherapy to support mental/emotional healing for a wide range of adults with various mental health issues, including those living with various physical health issues.
---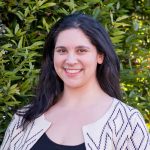 Nichole Alvarado brings years of customer service experience and a positive attitude to the SIBO Lab team. With a background in cultural anthropology and previous experience in healthcare, she takes special interest in natural health and medicine. In the lab she can be found with a keen eye on the details, assisting with shipping, receiving, and answering calls and emails. On her off days she spends her time creating hand embroidered portraits of pets, singing with her parrots, and enjoying Portland's surrounding outdoors.
---