Check out the newest video from Dr. Steven Sandberg-Lewis on interpreting SIBO Breath Test results!
The SIBO (small intestinal bacterial overgrowth) Center includes the NUNM SIBO Lab and teams of NUNM physicians, acupuncturists and students who support patients and their individual needs by utilizing natural medicine techniques most appropriate for each patient. The NUNM SIBO Center was co-founded in 2013 by Dr. Steven Sandberg-Lewis and Dr. Allison Siebecker. The center's mission is to educate and treat patients with SIBO and other gastrointestinal disorders.
The NUNM SIBO lab also plays a pivotal role in the SIBO Center as it offers analysis and results for the SIBO Breath Test for providers throughout the United States. Through collaboration with some of the top SIBO doctors in the country, the SIBO lab has developed a respect and understanding of SIBO and strives to offer information in the most beneficial way possible to both patients and physicians while utilizing the highest standards of quality assurance.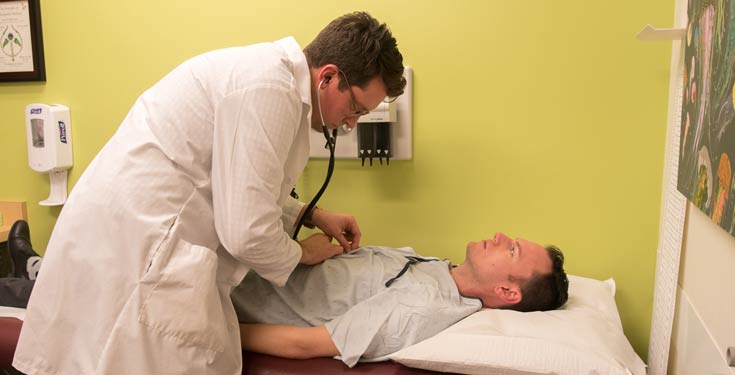 Doctor Spotlight
Dr. Crane Holmes is a SIBO-focused doctor available for appointments on Tuesdays from 8 a.m. to noon at the SIBO Center (located at NUNM's Lair Hill Health Center). Schedule an appointment with him or another NUNM physician today.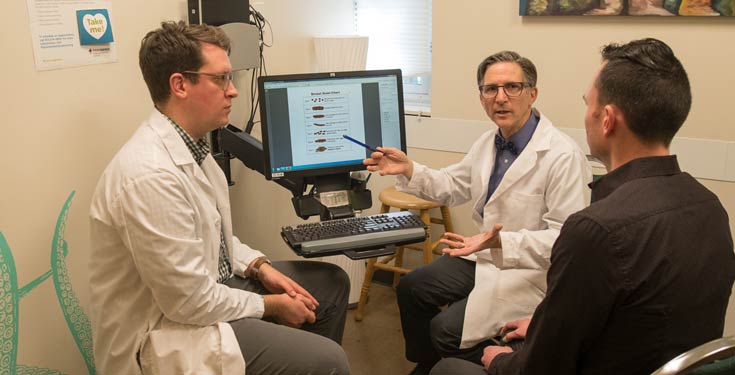 Research Spotlight
NUNM SIBO Center's Dr. Steven Sandberg-Lewis is leading the way in SIBO research. Learn more…