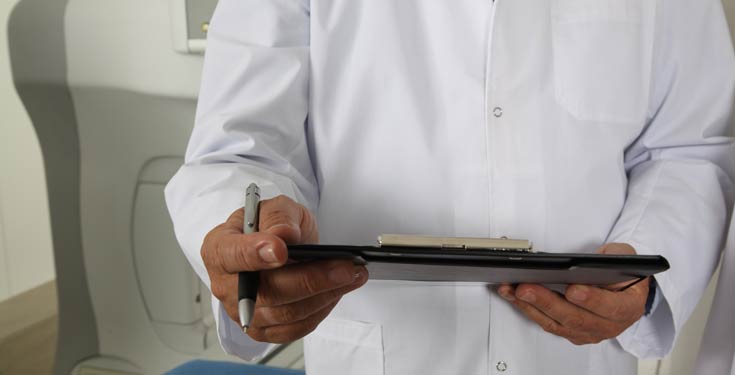 The NUNM SIBO Center Lab offers both lactulose and glucose tests.
All providers must be registered to place orders for SIBO breath tests. Please use our Provider Registration Form for new registrations, and to update information for existing registrations. Once we have received and approved your registration (including verifying prescribing rights if applicable), you will receive an email confirmation which will include our order form as a PDF attachment.
We no longer require the use of our order form. We now accept prescriptions for lactulose and glucose SIBO breath tests in the provider's standard prescription format. Please fax all prescriptions to 503-444-6709.
Prescriptions must include the following to avoid delays in processing/shipping:
Date
Patient's full name
Patient's date of birth
Prescribing provider's name, address, phone number, and fax number or email (specify how you would like to receive results if you have a preference for results via fax or encrypted email)
Prescribing provider's signature
Name and complete information for supervising physician (if applicable)
Specify either LACTULOSE or GLUCOSE SIBO breath test
Ordering lactulose SIBO breath tests:

Lactulose is a legend drug regulated by the FDA. SIBO breath tests with lactulose as the substrate require a prescription from a provider who is licensed to prescribe legend drugs. Prescribing rights are regulated by state licensing boards and are clearly defined in the scope of practice. If you are unsure whether your license includes prescribing rights, please contact your state licensing board for guidance.
Cosigners for lactulose SIBO breath test orders:

If you do not have prescribing rights, you have the option to use a cosigner to order lactulose SIBO breath tests. A cosigner must be a licensed provider in your office with prescribing rights who is willing and able to be responsible for all orders placed under your name. Please contact the SIBO Lab for more information and/or to obtain a cosigner waiver form.
Ordering glucose SIBO breath tests:

Glucose tests may be ordered from the NUNM SIBO Center Lab by any healthcare provider regardless of prescribing rights because glucose does not require a prescription.
At this time we are not accepting orders from patients directly to ensure patients are receiving appropriate guidance for test interpretation, diagnosis and treatment from a qualified healthcare provider.
Order Processing:

All orders must be faxed or mailed. We discourage providers from emailing order forms with PHI since email is not a secure form of communication and thus not HIPAA compliant.
Orders will be kept on file and expire one year from the date of the order. SIBO kits will not be shipped to patients or providers until both the order and the payment are received. Please direct patients to pay for their kit using our online payment page.
Bulk ordering SIBO breath tests:

If you would like to stock SIBO breath tests in your office to dispense to patients directly, please contact sibolab@nunm.edu to set up an account for bulk orders. Providers will be charged $199 for each kit, regardless of the quantity ordered. All kits must be paid for at the time of the order using a major credit card (please note we do not accept American Express).