Have a doctor?
If you already have a doctor that is interested in prescribing a SIBO test, that doctor needs to fill out the Provider Registration Form and be set up in our system to order kits. Please direct your doctor to www.sibocenter.com for more information.
Need a doctor?
The teams of NUNM physicians, acupuncturists and students available at the NUNM Health Centers support patients and their individual needs by utilizing natural medicine techniques most appropriate for each patient. Several individuals focus on gastroenterology and have specific understanding of SIBO.
Steven Sandberg-Lewis, ND, DHANP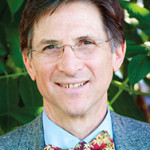 Dr. Steven Sandberg-Lewis has been a practicing naturopathic physician for over 40 years, previously on Orcas Island in Washington state and now exclusively at the NUNM Health Centers. Dr. Sandberg-Lewis receives referrals of patients with digestive diseases who desire naturopathic treatment options; and often these are conditions that have defied diagnosis by other physicians. He understands the diseases of the gastrointestinal tract, but also can assess function and often find successful treatments to regain normal function of the digestive system.
He also focuses on the influence of stress on the body's physiology. Using soft tissue techniques such as structural integration, he effectively addresses injuries, post-surgical problems, and chronic pain by increasing blood flow and facilitating flexibility to affected areas. Visceral manipulation of the abdomen allows him to solve structural digestive problems often unaddressed by other healthcare providers. His expertise in physical medicine also includes releasing spinal restrictions and malpositions using naturopathic manipulative therapy.
Gary Weiner, ND, L.Ac.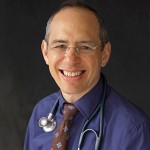 Gary Weiner, N.D., L.Ac. is co-founder and clinical director of Pearl Natural Health in downtown Portland Oregon. Dr. Weiner graduated from the National College of Naturopathic Medicine (now NUNM) in 1997, and holds degrees in both Naturopathic Medicine and Classical Chinese Medicine. He is a member of the American Association of Naturopathic Medicine, the Oregon Association of Naturopathic Medicine, and a member of the Advisory Committee of the Northwest Crohn's and Colitis Foundation of America. He is a clinical supervisor at NUNM Health Centers – Beaverton, and supervises an NUNM certified residency in his clinic, supported by the National Education and Research Consortium.
Dr. Weiner specializes in gastrointestinal and endocrine disorders, with a particular focus on Inflammatory Bowel Disease (IBD), offering an IBD Complementary Care Program in his clinic. He has published two large articles on IBD for the Naturopathic Doctors News & Review, and presented on the subject for both the American Association of Naturopathic Physicians and the California Naturopathic Doctors Association. Dr. Weiner completed undergraduate studies at the University of California, Berkeley, and also holds a Masters of Fine Arts degree in motion pictures and television from New York University Tisch School of the Arts. Prior to becoming a naturopathic physician, he worked in the motion picture industry in New York for over ten years in various capacities including writer, producer, assistant director and production manager. He currently lives in Portland, Oregon with his wife and daughter.
Out of state? The SIBO Lab can assist you in finding a SIBO doctor near you.