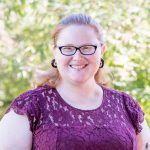 Crystal has a background in biology and anthropology. She has a broad understanding of all aspects of the SIBO breath test performed at the NUNM SIBO Lab. Not only is she an expert at managing the instruments, performing the analysis, and issuing results, she also assists with billing and insurance, and oversees ordering and shipping.
Away from the Lab you should watch out for her on the roller derby rink.
---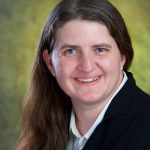 Audra has more than 15 years of lab and research experience. She holds two master's degrees, one in Biology and the other in Professional Mental Health Counseling. Audra is proficient in all areas of operations of the SIBO lab including analyzing and interpreting SIBO tests, issuing test results, quality control, and customer service. In her private practice, Audra T. Lee Integrative Counseling, one of Audra's areas of special interest is the effect of adverse childhood experiences, stress and trauma on the adult development of health challenges, including IBS and SIBO. She uses a holistic approach in psychotherapy to support mental/emotional healing for a wide range of adults with various mental health issues, including those living with various physical health issues.
---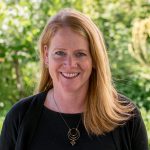 Kristy is the author of The SIBO Diet Plan and holds a Master of Science degree in Holistic Nutrition. She has worked with and studied under SIBO experts, Dr. Steven Sandberg-Lewis and Dr. Allison Siebecker. She writes nutritional content and recipes for the NUNM SIBO Center Website and works with patients to answer SIBO related nutrition questions. Away from the SIBO lab, Kristy focuses her private practice, Vital Food Therapeutics, on the nutritional needs of people living with SIBO. See Kristy's interview with The Healthy Gut.